WORLD AVIATION HELICOPTERS
Offers a full range of professional helicopter services from passenger transfer and sling load operations to aerial filming and photography. Our Helicopter Flight Academy is dedicated to providing high quality helicopter pilot and drone operator courses through our training centers in Madrid – Cuatro Vientos and Malaga – Costa del Sol.
At World Aviation Helicopter Flight Academy, we understand that all our future pilots are individuals with different backgrounds and therefore the flight instruction and theory classes will be adapted to a pace that works best for each student. Extra tuition is available and our instructors and staff will be happy to help with questions and inquiries at any time.
Top quality helicopter flight-training combined with comprehensive theoretical instruction and uncompromising safety in flight are the principles that define World Aviation Helicopter Flight Academy ATO.
Are you looking for helicopter services but found the flight-school instead?
With World Aviation Helicopters we have you covered from transfers and air-tours to aerial filming and photography.
Please visit our website at… Do you own a
helicopter

and need maintenance, fuel or hangar services?
Please visit our website at…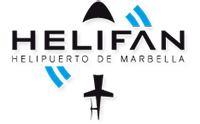 WHAT PEOPLE ARE SAYING
For me an operator has to be punctual, professional, service minded and always reachable. You are all 4 of them. Very responsive/reachable when it comes to emails and even late evening calls. Professional; as the board to board service was perfect. And service minded as you think along with the client, arranging permits, etc.
It was a pleasure working together and I hope that we could do more flights together in the future.
I was very impressed with your set up there and your professional, friendly and welcoming service. It was a complete pleasure, from my initial phone call with Customer Service through to the briefing and flight with my designated Instructor. I will not hesitate to highly recommend the flight-training and charter services offered by your company.
Thank you for a fantastic helicopter tour for my husband's birthday. It was an unforgettable experience that I can highly recommend to visitors and residents alike. I was amazed at the views and the variety in the scenery even after 10 years of living on the Costa del Sol. Many thanks and we will definitely take another tour in the near future.