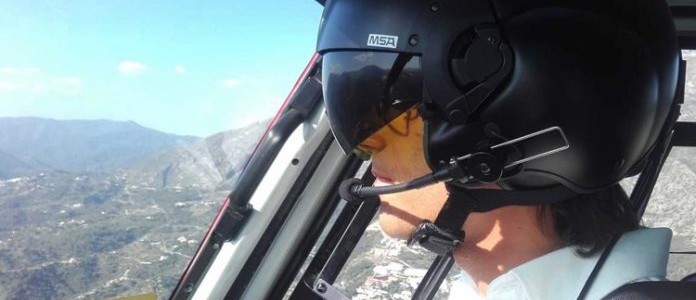 World Aviation Helicopter Flight Academy will participate in the First Aerial Festival of Torre del Mar, which will take place on 29, 30 and 31 July in Vélez Málaga. The first edition of the event places it as an attraction for aviation lovers on the Costa del Sol. The organization estimates attendance at more than 200,000 people.
The Air Festival will take place in five hours full of various activities such as the possibility of mounting on a F4 Phantom Air Force hunt, as well as aerial demonstrations of fighter aircraft, historic aircraft, helicopters, civil acrobatic patrols and the participation of the Patrol Eagle.
The program includes that the first day, July 29, will be at the Ingenio Shopping Center where the festival will begin; Saturday at the Aerodrome of the Axarquia will give way to the day of open doors and on Sunday 31 the air show will take place on the street Larios of Torre del Mar.
For Ville Laaksonen, Commercial Director of World Aviation Group "this festival helps to promote the activities and services related to the Andalusian aeronautical sector". In addition, Laaksonen has stressed "that the aviation industry is one of the most development is having in our autonomous community, and there is a growing demand for specialized technicians and pilots." That is why World Aviation Helicopter Flight Academy, is committed to training and is currently the only aeronautical training center approved by the authority to provide courses for bilingual helicopter pilots throughout Europe, based in Madrid and Malaga. Some of the courses that are taught are the Helicopter Private Pilot Course (PPL-H), Commercial Helicopter Pilot Course (CPL-H), Helicopter Airline Pilot Course (ATPL-H), ATPL-H + Instrumental Enabling (ATPL-H + IR) among others.