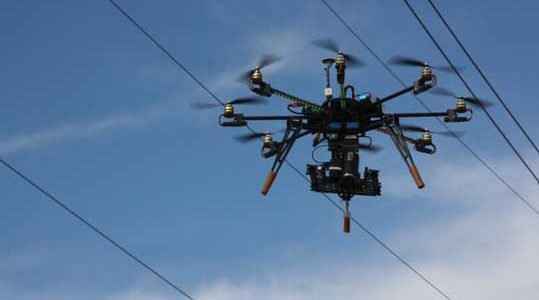 The European Aviation Safety Agency is preparing for the future that will allow the coexistence of manned and unmanned aircraft in the airspace with the imminent approval of the regulation of regulation of this type of aircraft.
The European Parliament's Transport Commission last week voted more than 1100 amendments aimed at strengthening the new "Basic Regulation" proposed by the European Aviation Safety Agency (EASA). The result has been a tightening of drone safety standards, tighter procedures for the coordinated oversight of safety by national aeronautical authorities, and a new article that obliges the Agency to address the way in which Socio-economic factors can affect safety factors.
These measures have been adopted with the aim of establishing a solid basis for a future dialogue between the Council of Transport Ministers of the European Commission, which is expected at the beginning of 2017.
In the words of Commander Dirk Polloczek, President of the European Cockpit Association (ECA): "With this vote, EU parliamentarians show that they take seriously the need for EASA to be ready for the next decade."
Regarding the drones, Polloczek added that "this is crucial because our skies will be more crowded in the future, since new operators – like drones – will proliferate in the airspace. Therefore, we are particularly pleased with the establishment of safety standards for drone operations, which include the requirement of a pilot license for unmanned aircraft for commercial operations. This is good news, since the proposal of the European Commission lacked content. The Committee of Transport has taken into account the joint point of view of the interested parties, so that the unmanned aircraft develop their full potential and integrate safely in the airspace, that is, without endangering the manned aircraft. " .
Philip von Schöppenthau, General Secretary of ECA, took the floor to analyze the employment situation in the sector, "the security risks associated with new and opaque business models, atypical forms of employment such as" zero hours "contracts , self-employment or the systems that make pilots pay to fly, they need an urgent and comprehensive treatment that encourages EASA to adopt a key role in this matter ".
On the other hand, von Schöppenthau argued that "we celebrate the great support of all the parties to a new article in the EASA Regulation, which will oblige the Agency to adopt measures to prevent socio-economic factors from endangering aviation safety, as well as publish every three years a review of all measures taken to address such risks. It is an important step forward, which the piloting community in Europe fully supports. "
ECA also welcomes other improvements adopted by the Committee, such as the amendments aimed at strengthening the coordination of safety oversight by the authorities and those that guarantee a separate review of the EU regulation. 1008/2008 as regards the prior approval of leasing operations with wet leasing services; to ensure that each cabin crew obtains a license; as well as specific amendments that prevent the exploitation of "Pay-to-Fly" schemes.
Source: Flynews